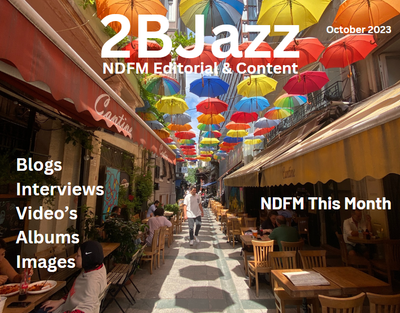 Welcome, 2BJazz is the editorial section of NDFM.
Dive into our collection of Blogs, immerse yourself in our Interviews, and explore albums hand-picked by us (with a convenient link for purchase). Don't miss our curated selection of images and captivating music videos. Experience the music we adore and cherish.
Please enjoy the world of music we love!